Invest in a Blockchain node
You already have parts?
Send your parts and pay only the configuration and server fees
The Masternodes are decentralized network nodes from which transactions are made to secure a blockchain.
By becoming a Masternode owner, you will receive commissions in crypto-currencies.
The profitability of Masternodes changes with the market price of the cryptocurrency.
Horizen 's mission is to empower people and bring the world together by building a fair and inclusive ecosystem where everyone is rewarded for their contributions.
Horizen's sidechain and scaling solution, according to the team, is the first fully decentralized and fully customizable sidechain protocol on the market.
ZEN
$9.70
6.04%
The full masternode represents a collateral* of 42 ZEN
PIVX is a decentralized, open source, MIT-licensed blockchain-based crypto-currency focused on fungibility, transaction privacy, community governance, network scalability and real-world use.
It aims to become one of the most technically advanced and globally accepted online digital currencies.
PIVX
$0.251
4.60%
The full masternode represents a collateral* of 10 000 PIVX
Firo (XZC) is an open-source privacy-focused crypto-currency that was launched in September 2016 under the name Zcoin
Firo is also the creator of the Lelantus privacy protocol which improves privacy.
The full masternode represents a collateral* of 1 000 FIRO
Beldex is a leading privacy-based ecosystem of decentralized privacy-focused applications, including BChat, BelNet, the browser Beldex, the privacy protocol Beldex and the bridge Beldex.
The Beldex project is committed to improving your online privacy. BDX is a privacy coin and a privacy-preserving utility on dApps.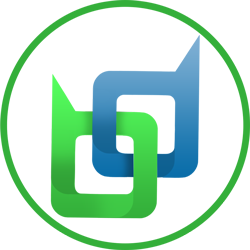 BDX
$0.046
0.320%
The full masternode represents a collateral* of 10 000 BDX
The U.S.-based PAC (PAC) protocol aims to provide next-generation blockchain network solutions to solve real-world problems.
It claims to be one of the largest truly decentralized masternodes networks in the world with nearly 13,000 active nodes worldwide.
Its network is based on the energy-efficient Proof of Stake (PoS) algorithm that significantly reduces its overall carbon footprint.
PAC
$0.00016
-5.27%
The full masternode represents a collateral* of 500 000 PAC
The SmartCash (SMART) describes itself as a self-funded crypto-currency focused on fast transactions, innovation and merchant adoption.
Users are encouraged to submit proposals to support SmartCash or discuss new ideas in Discord or our other social media.
SMART
$0.00028
5.11%
The full masternode represents a collateral* of 100 000 SMART
The mission of Phore is to establish and develop free, low-cost, decentralized commerce on a global scale.
The Phore blockchain network is based on a proof-of-stake system that rewards participants for helping to keep the network secure through Staking and Masternodes, providing passive income.
PHR
$0.0043
-0.88%
The full masternode represents a collateral* of 10 000 PHR
Crown Platform is an established digital token (CRW), powered by an environmentally friendly Masternode Proof of Stake blockchain, allowing all users to stake CRW, use a voting right to shape code, create decentralized applications and tokenize assets via Non-Fungible Tokens (NFT).
CRW
$0.196
-0.10%
The full masternode represents a collateral* of 10 000 CRW
Flux is the new generation of decentralized and scalable cloud infrastructure. Simply develop, manage and generate your applications on multiple servers at once. Ready for Web 3.0, Dapps and more.
The Flux ecosystem is a fully operational suite of decentralized computing services and blockchain-as-a-service solutions that provide an interoperable, decentralized, AWS-like development environment.
FLUX$0.4490.910%
The full masternode represents a collateral* of 1 000 FLUX
Founded in 2014, Syscoin offers trustless interoperability, token and asset microtransactions that are scalable, and compliant security at its core bitcoin.
It could interoperate today with any standard ERC-20 token Ethereum without requiring secondary or third-party liquidity providers.
Syscoin Core is a proof-of-work blockchain operated by SHA-256 fusion that can be operated using the energy already expended in mining Bitcoin.
The Syscoin platform uses a network of masternodes as a scalable service layer and offers seniority bonuses to masternodes owners.
SYS
$0.122
2.99%
The full Masternode represents a collateral* of 100 000 SYS
DeFi Blockchain is a decentralized blockchain platform specifically dedicated to building fast, smart and transparent decentralized financial services accessible by everyone, everywhere.
Operating on a proof-of-participation consensus mechanism, it has proven security and immutability by anchoring its most recent Merkle root to the Bitcoin blockchain every few minutes.
The platform also offers unmatched high transaction throughput for all transactions and reliable decentralized governance, both on and off-chain.
The DeFi Blockchain is designed for investors in the crypto-currency market who are looking to make their crypto-currency work like any other form of capital, so that they can ensure a return on investment in any market.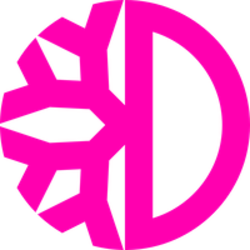 DFI
$0.467
1.69%
The full masternode represents a collateral* of 20 000 DFI
Since its inception in January 2014, the Dash network has been governed by masternodes, servers backed by collateral held in Dash designed to provide advanced services securely and governance over the Dash proposal system.
In exchange for a portion of the block reward, the masternodes provide a second layer of services to the network.
DASH
$41.59
1.63%
The full Masternode represents a collateral* of 1 000 DASH
Sapphire (SAPP) was created to be used in the real economy as a stable means of payment and will only be issued to trusted partners who bring added value to the project.
Developers SAPP are aware of the frustrations of early technology users and unsuccessful ICOs and IEOs. They always approach problems that arise with a clear goal in mind.
The goal is to have a room that is easy to use, provides quick payment transfers, is used and sought after, and most importantly, lives and breathes with its community.
SAPP$0.027-1.22%
The full masternode represents a collateral* of 200 000 SAPP
You already have parts?
Send your parts and pay only the configuration and server fees
Simulate performance
If I had invested :
in
1 year ago
My investment would be worth today :

$
My initial investment and interests:
(i.e. of value)
That is :

%
Price evolution by cryptocurrency
Dash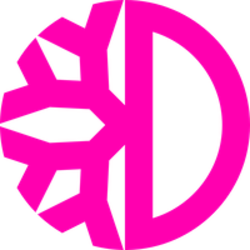 DeFiChain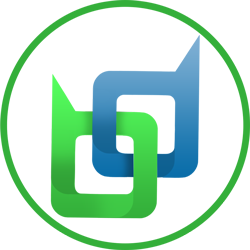 Beldex
Horizen
Flux
Syscoin
Firo
PIVX
Crown
PAC Protocol
SmartCash
Phore
Sapphire
You have a suggestion or you wish to acquire a masternode that is not listed on our site, share your project ideas with us.
If you wish to have more details on our offers do not hesitate to consult our FAQ.
Online within 24 hours of purchase, you'll start seeing your ROI the next day.
* Collateral is recoverable upon termination of the Masternode.
* The ROI (Return on Investment) is the annual interest rate.
* The ROI is a figure that varies according to the state of the network and its stability. It cannot be guaranteed by Perfectnodes.
* Revenue estimates are not a guarantee of any kind. Perfectnodes cannot be held responsible for any variations.
* Masternodes offers are without any commitment of time, you keep a total control and can stop them at any time from your dashboard. However, if your Masternode has less than 90 days of activity, a 5% fee will be applied to your collateral.
The products and services offered on the Perfectnodes.com website fall under the digital assets sector.
Digital asset markets are decentralized and unregulated, they can represent a high level of risk and are not suitable for all types of investors.
Past performance of digital assets and performance simulators provided on the site are not indicative of future performance and may vary both up and down.